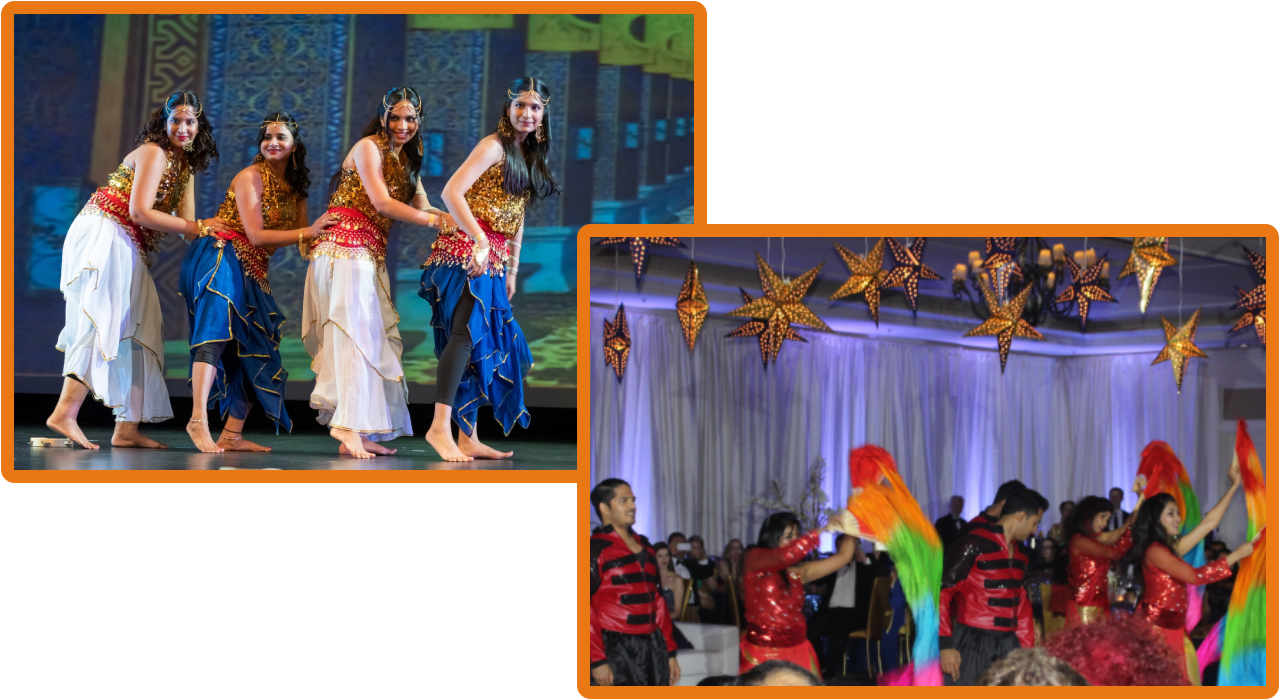 Looking for electrifying and colorful entertainment for your private and corporate events? Our passionate and highly experienced professional choreographers and dancers will be happy to add elegance and charm to any of your special occasions. A variety of dance styles in vibrant costumes are enthusiastically planned to make your occasion talk of the whole town!
Holiday Parties, Employee Appreciations, Birthdays, Graduations, Baby Showers, Sangeets, Weddings, and more; all the special events can be made more magical and memorable with Sun Bollywood's interactive dance instructions, flash mobs, first dance sessions, and private lessons.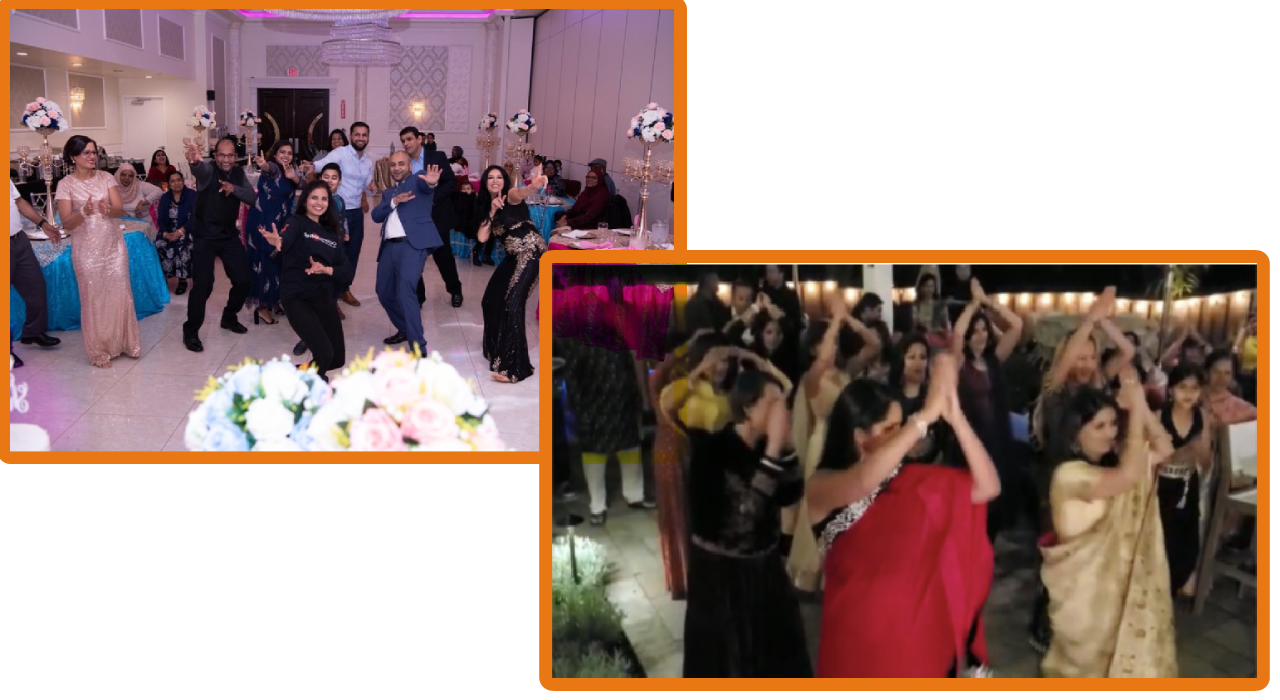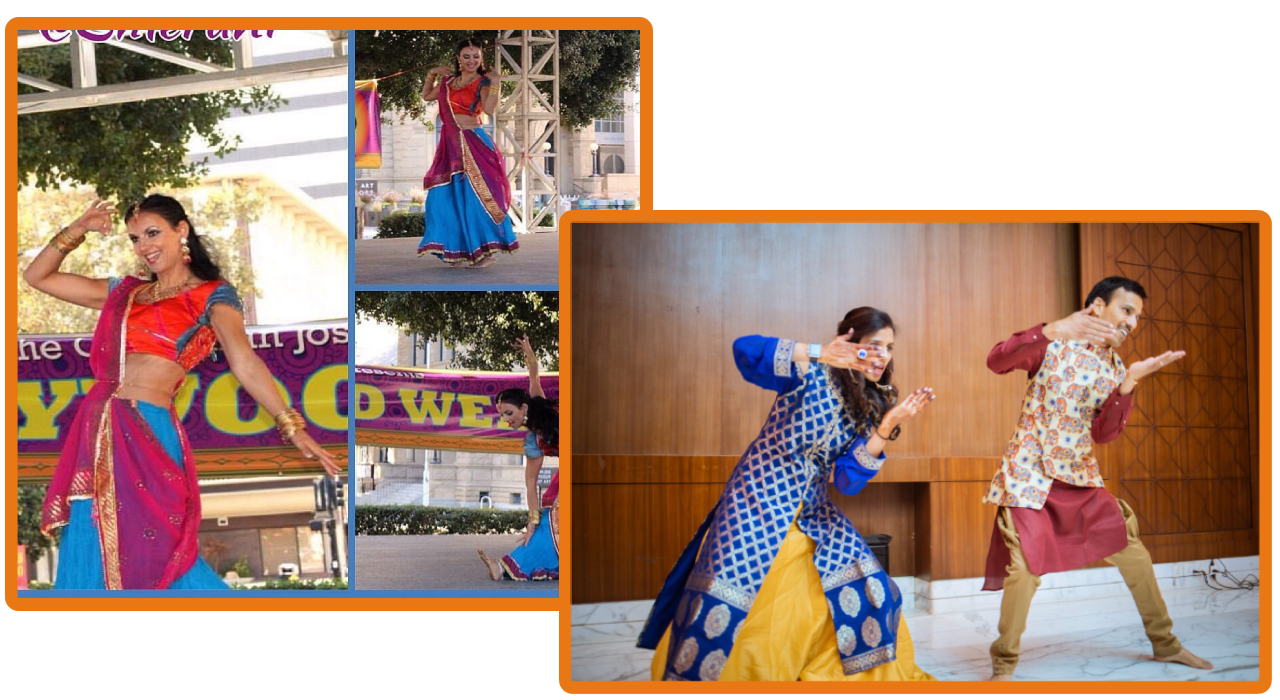 Whether you are planning to perform for your private events or preparing for a show or competition, Sun Bollywood will amaze you with their unique choreography and professionalism. You can take a single session or multiple sessions, in person or via Zoom, depending on your need.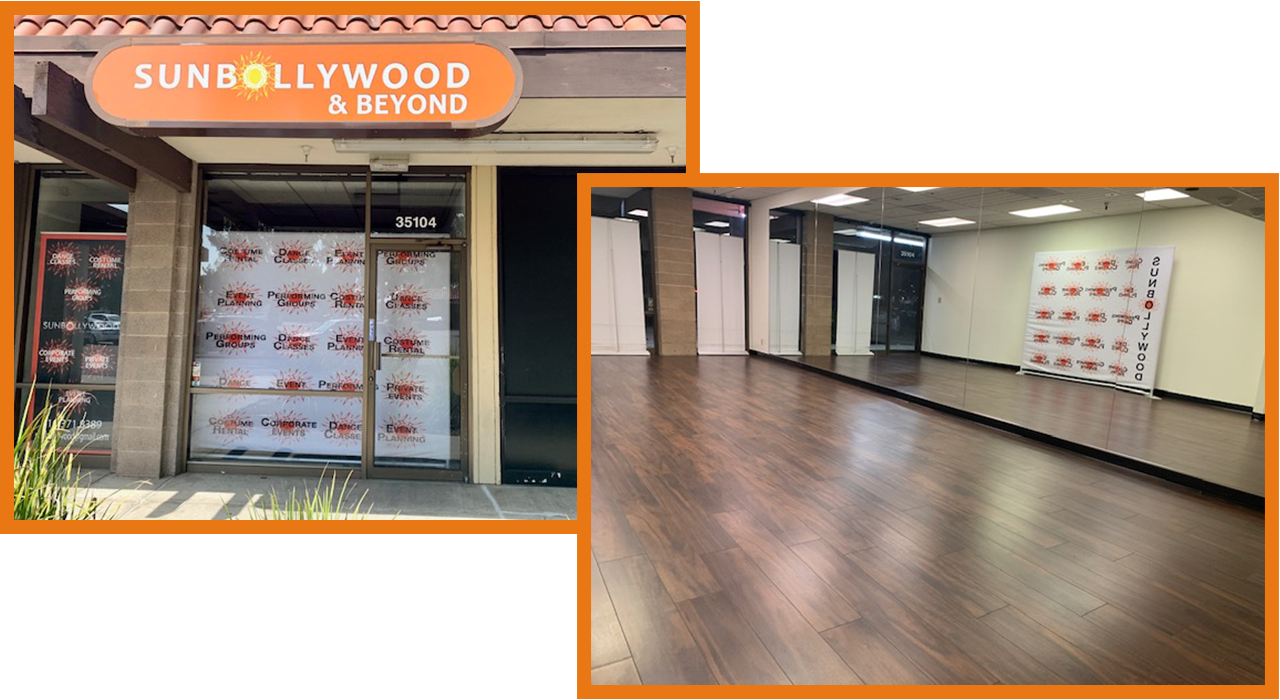 Rent our brand new studio in Newark to host your dance or fitness classes, enrichment classes, or indoor recreational activities.  Our studio has state of the art wood floor, speakers, full length mirrors, 2 small rooms, 1 office room, and a bathroom.  Studio Rent varies based on timing, usage type, and frequency.