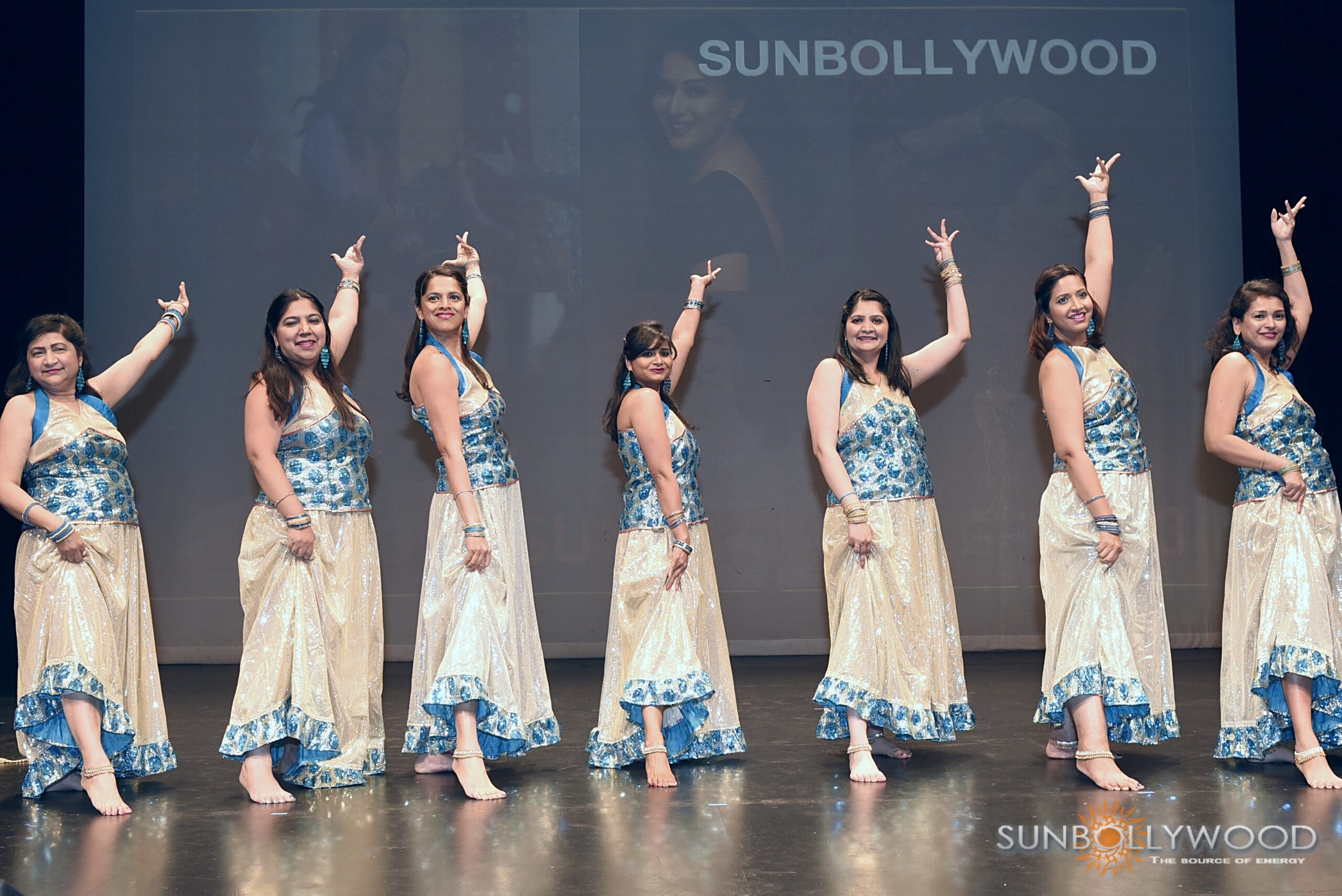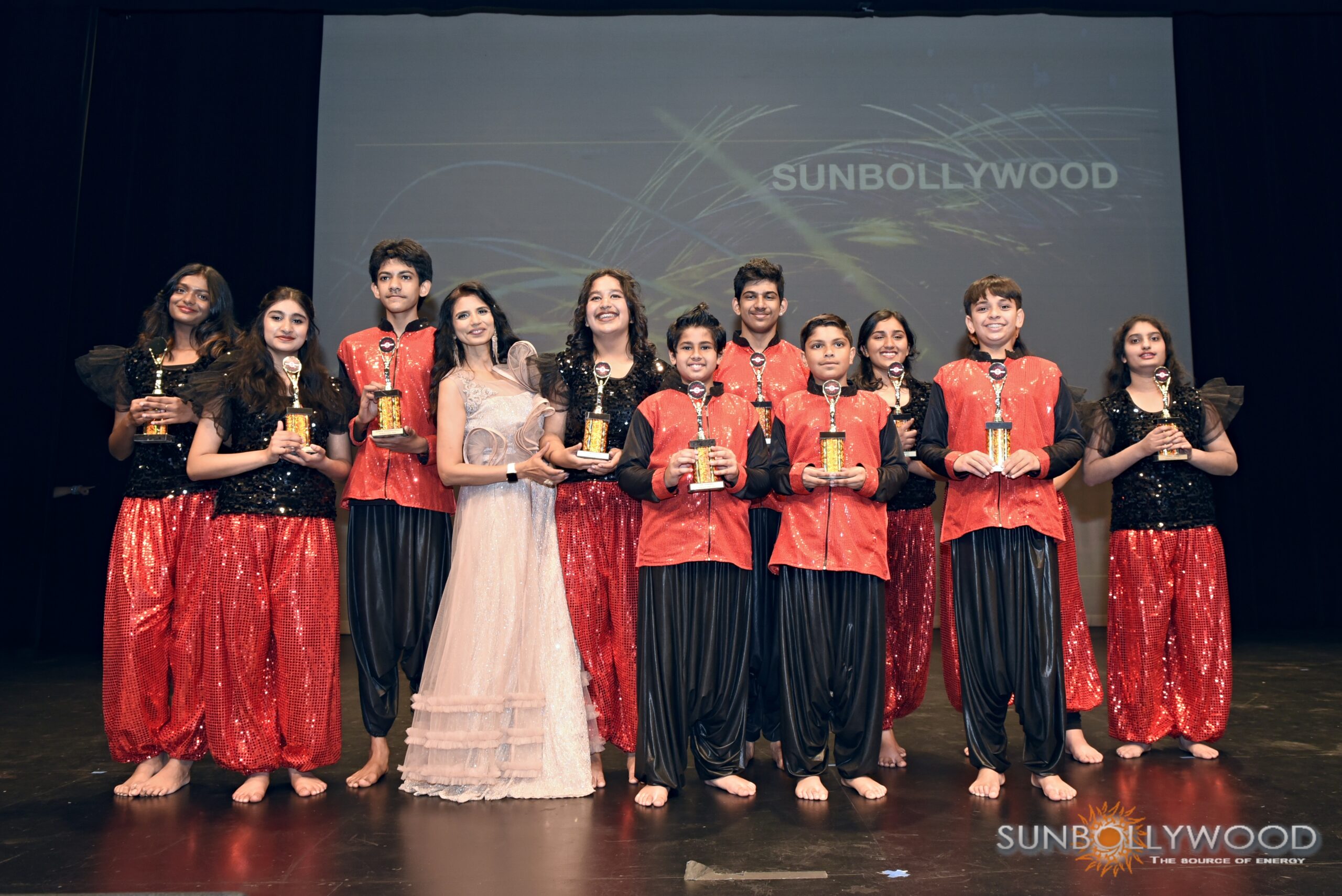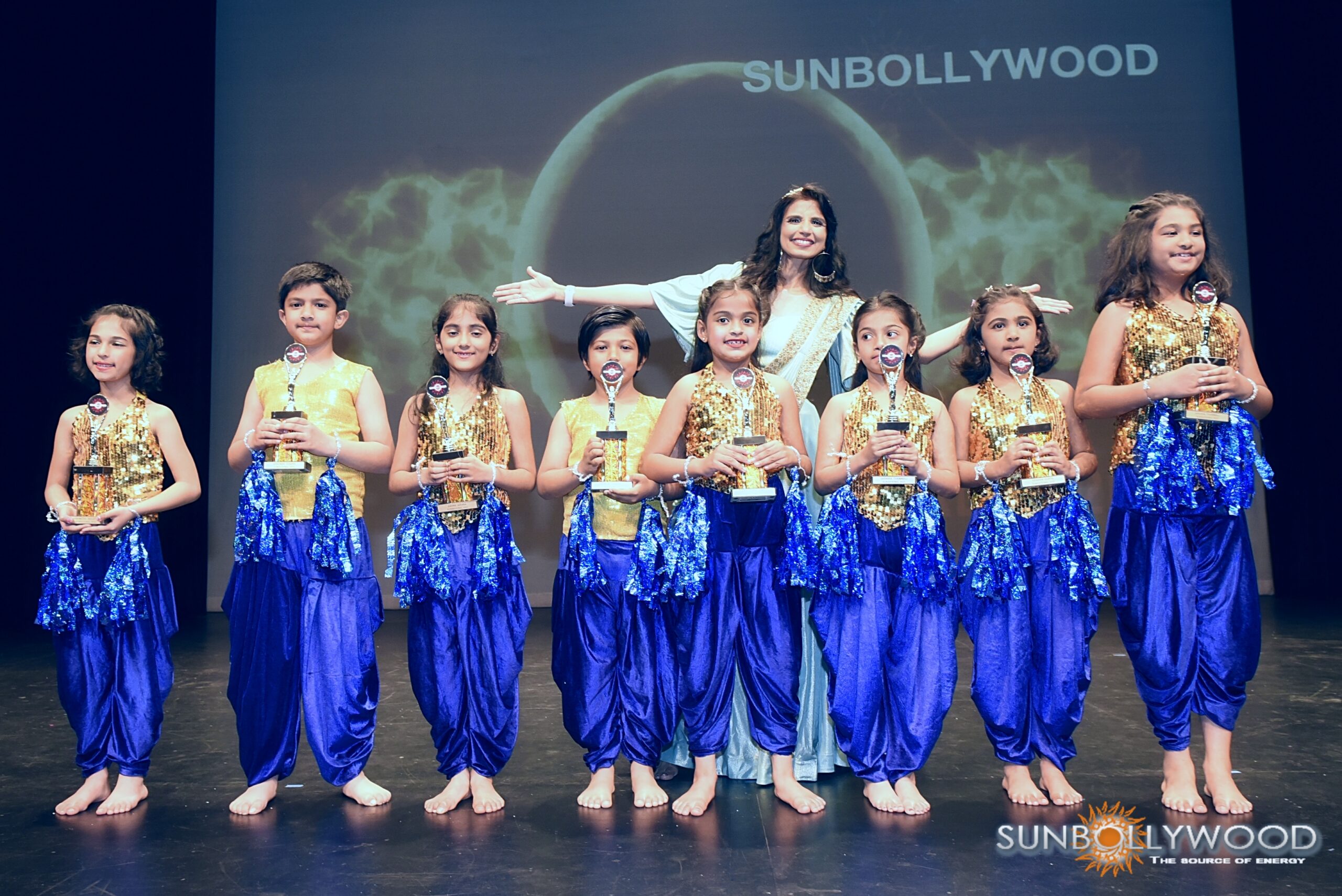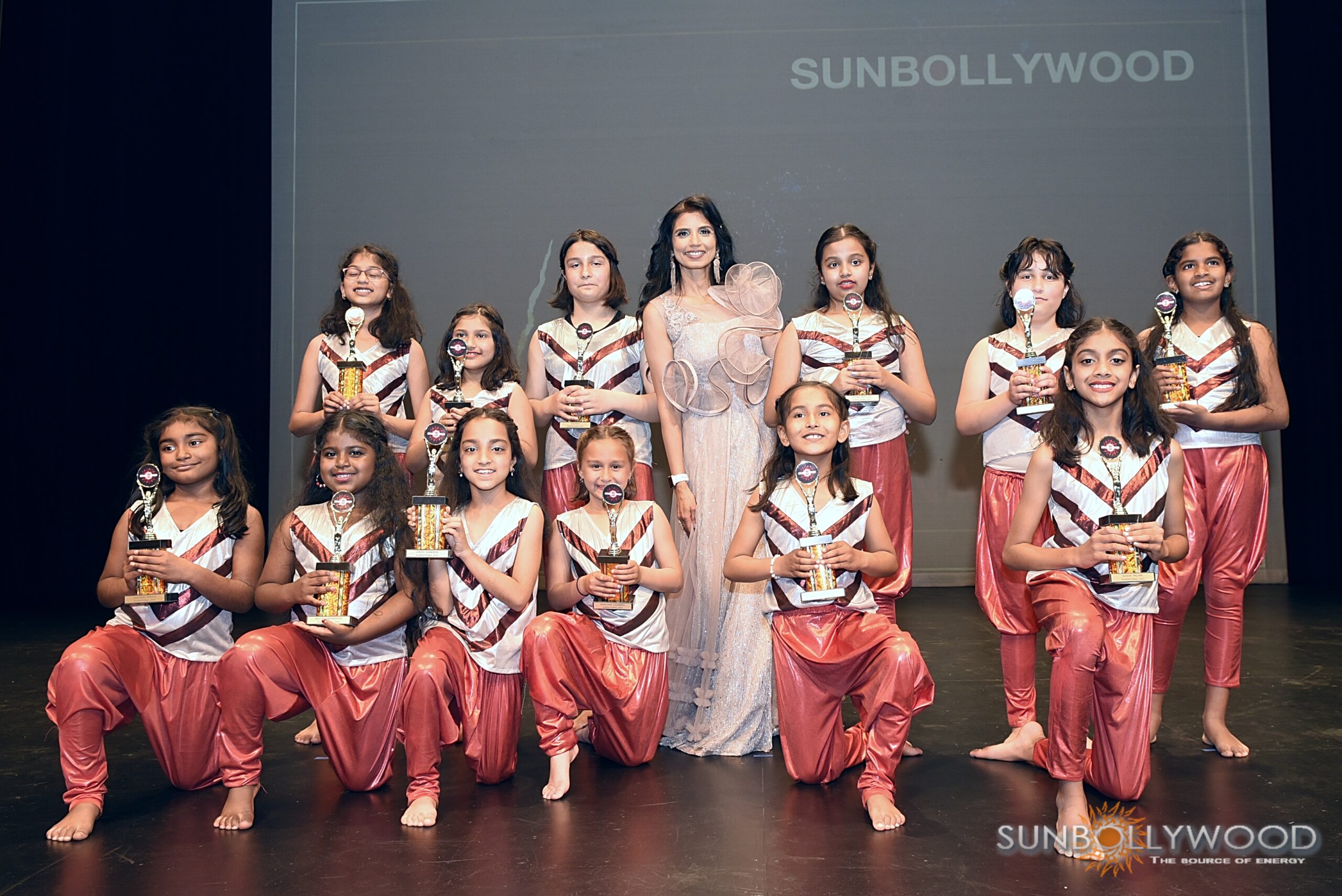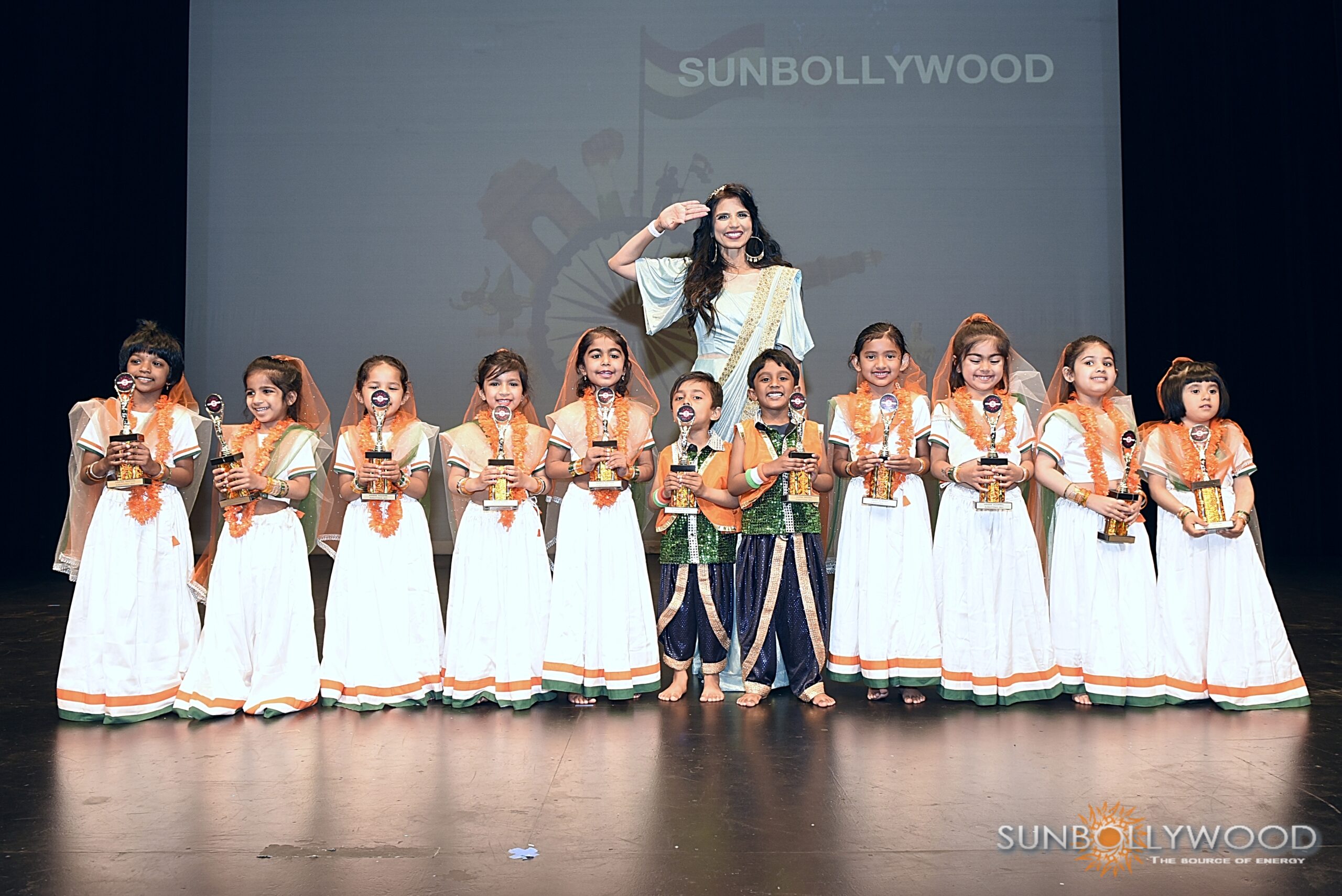 Dance, Recreation, and Entertainment Company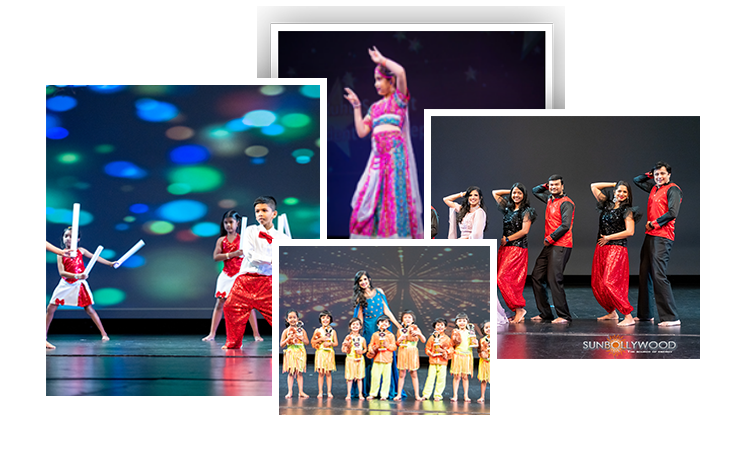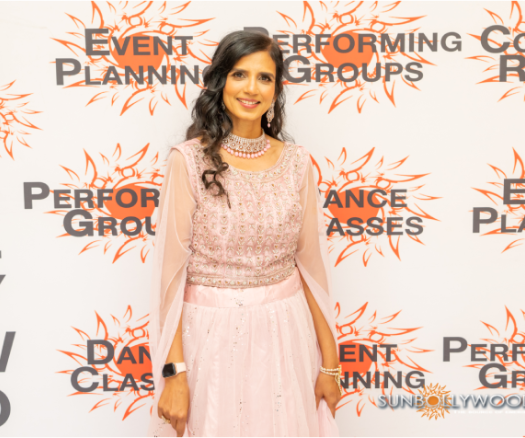 Founder, Artistic Director,
and Choreographer
Sunita Raj
An exceptionally talented choreographer, dance instructor, and performer with extensive training in Bollywood, Semi-Classical, Raas Garba, Folk, and Modern dance styles; Sunita Raj seeks to offer her students the best of both the cultures. She has won numerous dance competitions, choreographed creative dance shows, and judged prestigious dance competitions including Bollywood Berkeley, CCF, Dance Dil Se, and Reflections.
Sun Bollywood & Beyond is a dance, recreation, and entertainment company based in the Bay Area founded by Sunita Raj. It is your family's one stop shop for all personality development and hobby classes such as Art, Chess, Dance, Fitness, Lego Robotics, Tutoring, and Yoga.
It all started with a mission to provide the best dance training in a fun and creative way with the emphasis on strong technical skills with a well rounded curriculum for students of all ages and skill levels. The unique curriculum combines a variety of dance styles from India as well as a blend of Modern dance styles. Students get the opportunity to perform twice a year in the Annual Dance Show "SunSational" and in the Winter Performance and Trophy Ceremony.
Dance, Recreation, and Entertainment
Amazing teacher! Amazing opportunities and my daughter has been dancing with Sun Bollywood since she was in pre k and now she is in 7 th grade. She simply loves it.
I am very happy I hired Sunita and her team for 2 of my parties. Her Bollywood instructional dance, flashmob and games were a hit!! Everyone had fun - even the people who usually sit through the whole party got up and participated. It really loosened everyone up. Sunita has high energy and gets the guests involved. She made our party memorable and I'd definitely work with her again.
My 3 year old started going this fall and she absolutely loves the class. Ms. Suneeta is very good with the little ones and having had little to no luck with my kid liking any of her past dance tryout sessions at other places, I feel finally we hit the jackpot with Sun Bollywood. Totally recommend it.
Both my daughter and I have been attending Sun Bollywood for several years. My daughter loves the class and won't miss it for anything. She looks forward to Thursdays just for her dance class and simply adores her teacher (Ms Sunita). The adult class is a big stress reliever - we have a lot of fun while we learn new Bollywood moves! I highly recommend this class for both adults and kids!
My son has been learning dance at Sun Bollywood for more than 4 years now. He just loves it and looks forward to it every Sunday. My daughter has also joined for a year and absolutely loves it. It is their main connection to Bollywood and to India to a large extent through Sun Bollywood. They both love Ms. Sunita. I would recommend this dance academy for anyone who wants to learn Bollywood dancing.
Sun Bollywood is an amazing dance troop. Sunita was informative, understanding and very accommodating to our needs. They did an amazing performance for my parents' 35th Wedding Anniversary. During the event, they were very punctual and professional. I highly recommend them to everyone.
Christine S. – Los Angeles
Ms Sunita is the BEST! My daughter is 4 and she has been going there for 3 months ! Omg her confidence level has increased so much and she loves going to the class! They have a performance coming up which is so amazing and that will boost the kids confidence level so much !
Ms Sunita is so professional , so proactive with the kids ! I don't know how she does it so that kids remember all the dance steps so well!  Kids love her ! It's the BEST BOLLYWOOD DANCE SCHOOL.
My kid joined Sun Bollywood 3 years ago and wants to continue for years to come.  As a parent I like that the instructors have set an environment which inculcates discipline in kids and at the same time makes dance a very fun experience, that way the kids learn the art fast and retain it too. The mega summer show and the winter gala events are very rewarding and a unique experience for the kids to showcase their talent on stage in front of a huge crowd . It's amazing to see how flawlessly the events take place in the most organized manner.
We recently had Sunita from Sun Bollywood teach Bollywood dance routines to kids at our Diwali party. I must say she did a fantastic job with kids that ranged from 6 years old to 14, and kept them interested and excited throughout! She taught 2 dance routines in an hour, and also threw in an 'opening act' with pompoms. And to top it all, she also did a surprise flash mob that adults gladly participated in. It was a blast and even after the party I continue to receive comments from parents and kids on how much they enjoyed the full experience. Sunita was very prompt in communication and ensured she made it smooth sailing for us prior to and on the day of the event. Thanks Sunita for a fantastic job and for bringing so much fun to our party!
We went back this year as this is the one place that never fails on the choices and quality of the dance clothes. There are a lot of choices and Sunita takes extra care with the dresses to make sure they are not falling apart and the quality remains top notch. We keep coming back every time we need dance clothes and Sun Bollywood is the only place we want to go to. Thanks for keeping such a wide variety of dance costumes for all ages.
I believe "Dance is the joy of movement and the heart of life". It's because when my daughter joined Ms. Sunita's class last year she started to enjoy the movement and it eventually became the heart of her life. Ms. Sunita has the zeal and energy that meets everywhere not only in dance but also in the games she takes. Her enthusiasm makes kids dance automatically. Not only my daughter but even we wait for her sessions each week. Thank you Ms. Sunita for such a powerful energy booster to motivate kids and at the same time make it fun.
It is so much fun dancing at Sun Bollywood. I came to love dancing and performing for people because of Ms. Sunita. She is very upbeat and super organized. I don't know how she memorizes so many names and timings! She does a lot of performances and 1000's of people attend. I have been dancing with Sun Bollywood for 6 years.
My daughters who are 4 & 6 years old have been taking Bollywood dance class from Ms Sunita since February 2022. They enjoy the class very much and are always looking forward to class time. They are excited to be part of the 2022 SunSational performance.










We provide event entertainment for Corporate Events, Private Events, Holiday Parties, Weddings, and special occasion choreography. Our performances are a mix of Bollywood Dance including various styles like Bhangra, Garba, Semi-Classical, Modern, and more! We add liveliness and elegance to events with our vibrant choreography and costumes. We also provide interactive dance instructions and flashmob as per your party needs!
Now offering Art, BharataNatyam, Bollywood, Chess, Fitness, Hip Hop, Kathak, and Yoga classes at our Newark location