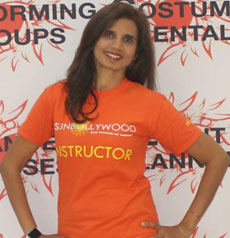 Owner and Creative Director: Sunita Raj
Sunita Raj has professional training and over 12 years of experience teaching children as well as adults. She herself and her students have won many awards. She has judged prestigious dance competitions like Bollywood Berkeley, CCF, and Dance Dil Se. Sunita Raj also teaches in small groups, provide private lessons, and choreograph dances for Wedding / Birthday parties. Choreography includes folk, fusion, western, and semi-classical styles.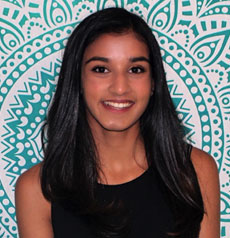 Assistant Instructor: Asmita
Asmita took her first steps towards dancing at the age of 11 months when she first learned how to stand up on both feet holding a couch. The first thing she did when she stood up was move her hips up and down in joy! Her first stage performance was at the age of 3! Her formal training in dance began when she took her first tap dance classes at age 5 and from there the never ending journey began. Now along with Bollywood, she has years of training in Jazz, Ballet, Tap, and Folk styles like Bhangra and Raas Garba. She believes that dance is a universal language that can unite people of all ages and nationality. For her a dancer is not one who knows how to dance but one who wants to dance! When not dancing, Asmita can be found studying. She loves listening to music, ice skating, skiing, camping, and travelling to different places in the world.